The Argan forest comprises an area of 828,000 hectares, which makes the second forest extension in Morocco. It was declared a biosphere reserve by UNESCO in 1998. The cultivation of Argan is totally biological. The elaboration of the oil is meticulously carried out by cooperatives of fair trade of rural scope, in which women at risk of social exclusion work.
These cooperatives encourage incorporation into the labor world, include literacy programs, health programs, etc. The process of the elaboration is extremely laborious, through the cold pressing in stone mills, using handcrafted and manual methods. Then going to the company to do two types of leaks and eliminate any volatile particles.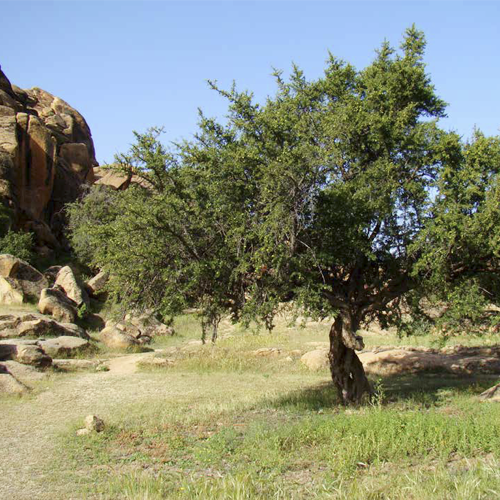 The tree of the Argan grows up to 8-10 meters high and lives about 150-200 years. The peculiarity of this tree is the enormous vitality and capacity it has to grow in desert areas, under harsh weather conditions.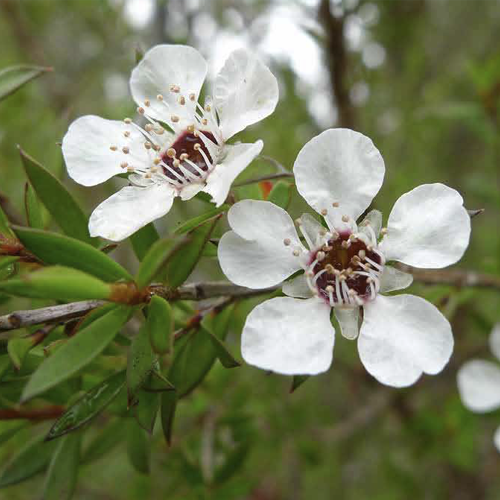 ARGANIA SPINOSA
The Argan tree has a thorny and rough trunk with small leaves 2-4 cm long, oval with a rounded apex. The flowers are small, with five petals that bloom
in April.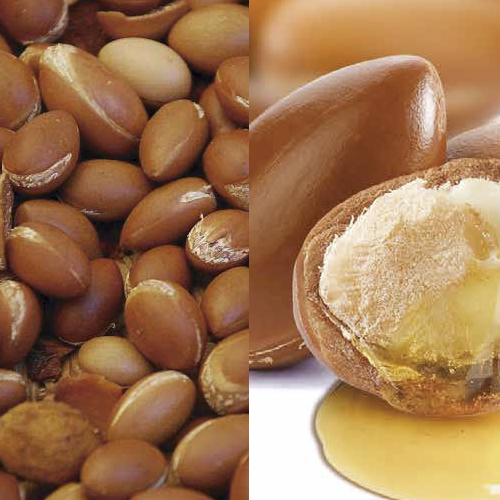 The fruit is 2-4 cm long and 1.5-3 cm wide, with thick and thick skin that surrounds the bitter skin, with a sweet smell; This peel protects the fruits that contain 2-3 seeds that are rich in oil. The fruit takes a year to mature until June-July of the following year. From here comes the liquid gold from KAPUNKA.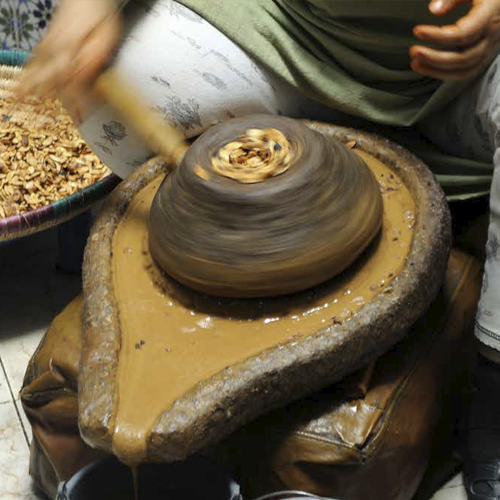 To produce 1 liter of Argan oil, 20 hours of work and 40kg of the Argan fruit are required. Its pressing is cold and handmade.
Unique properties
After an artisanal and laborious process, it goes through two periods of clarification, in order to keep the certification of Argan oil 100% BIO KAPUNKA span> this means that it must be extracted under the specifications set by the regulations :
Extraction by exclusively mechanical procedures, without solvents.
Clarification by physical means:
No treatment of physical or chemical refining.
The clarification of the virgin oils is done by decantation and then by a double filtration, to eliminate traces of moisture, waxes and solid particles in suspension.
KAPUNKA argan oil is rich for its natural composition that plays an important role in cell renewal and regeneration.